Welcome to The Milestone School
Visiting us?
Please make sure you bring a valid ID with you.  If you are unable to provide ID you will not be able to enter the school premises.
Please call the reception team for more information.
Thank you for your understanding.
Milestone School News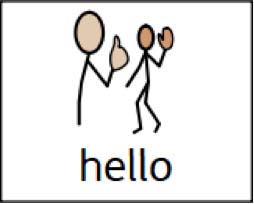 We are an outstanding school for pupils with special needs aged 2 -16yrs based in Gloucester. Our aim is to remove obstacles and enable access to learning for each child through an individualised pupil-centred approach according to his or her needs.
We aim to develop life and independence skills to each child's full potential in order to prepare them for adulthood, through providing personalised and appropriate support. We are incredibly proud of our school, and of the pupils and staff who create a positive, productive and welcoming environment.
Our staff take huge pride in ensuring that pupils achieve to the very best of their ability; they work alongside parents and a wide range of professionals in order to ensure positive outcomes for all pupils.
Please browse through our website-we hope you will enjoy your visit and gain a greater understanding of the teaching and learning at our amazing school. If you can't find what you want or would simply like more information, please get in touch with us. Details can be found on our contact us page.
Kind regards
Diane Taylor, Headteacher