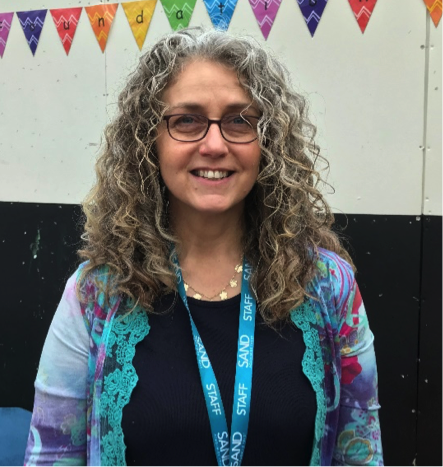 Stay and play sessions are run on Mondays for children who have additional needs, and are under school age. The sessions are an hour and a half long, one in the morning and one in the afternoon. Lots of play activities are available for the children along with support and advice for parents and carers. There is a referral form which both professionals and parents can fill in and send to school, either via email or post.
Fiona Bonnette our nursery lead, runs these sessions from 10am-11.30am and 1.30-3.00pm every Monday during term time.
After a referral is received your child will be offered 5 consecutive weekly sessions. These will either be all mornings or all afternoons. Fiona will contact you before your sessions to chat with you about the things your little one likes to do and what they might find difficult.
On arrival, please sign in and tell the receptionist you are here for Stay and Play. Fiona will meet you at reception and take you to the room where stay and play is held. Please do not arrive too early, having to wait can cause stress to the children.
We aim to provide the types of activities that will interest and engage the children, giving you the opportunity to join them in their play. We have soft play and sensory rooms available to us, and the use of a large classroom and outside space, which we share with the reception class. There are lots of activities and opportunities to explore. All parents will be supported to join their child in the play activities provided.
We have a lovely outside area which is set up daily to cater for ALL the children and their interests. This includes a 'messy zone' where we have a mud kitchen and a large area to explore a wide range of messy play activities and, of course, water play too! We also have a large sand pit for the children to access whatever the weather. There are covered sensory areas for musical instruments and 'snuggle spots' where you can sit quietly (or noisily) together for stories and singing.
We strongly advise you bring a change of clothes for your child as we can get quite messy, and we often have water play on offer.
The class staff are friendly and approachable you can ask questions you may have about school life in a specialist setting. As we share the room with the reception class, parents must ensure they are with their children at all times.
Please note: We are only able to accommodate one adult per child at stay and play sessions. Unfortunately we are unable to accommodate children other than those referred.
For more information please contact Fiona Bonnette by emailing Fiona.bonnette@milestone.sandmat.uk or contact us on 01452 874000.  For details of term dates please click on the link.  …More