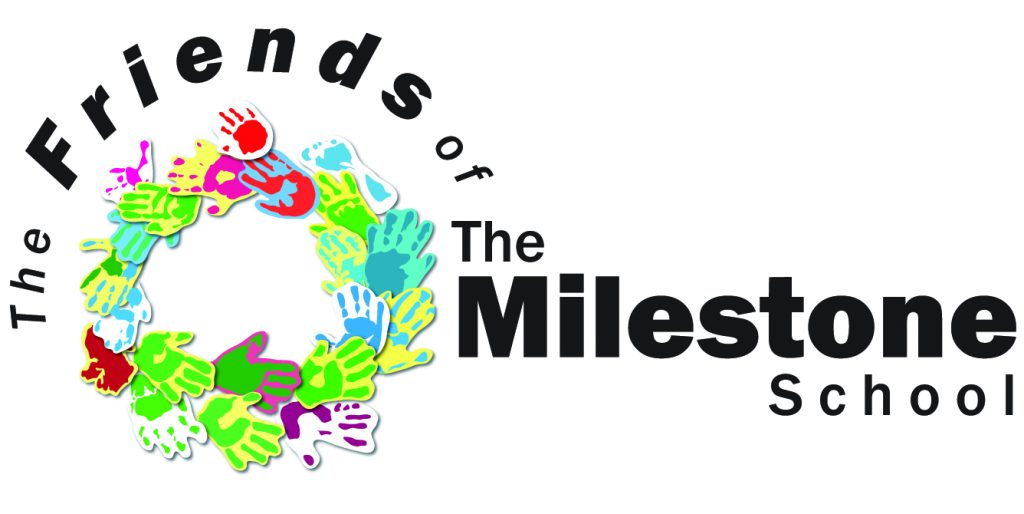 The school enjoys the support of a hard working Friends Association comprising staff, parents and other supporters.  Friends raise considerable amounts of money to buy additional resources and contribute substantial sums toward school trips and summer/Christmas activities.
The Friends of The Milestone is a fantastic way for you to engage with your child's education.  You don't have to join the committee or help at every event or even bake cakes if you don't want to.  There are lots of ways you can join in even if you don't have much time.
Join, Help, Support
Here are some of the ways you could help:
You might be able to offer up some particular skills (computers, gardening, marketing, painting).
You may work for a company that might be prepared to donate a raffle prize or sponsor a stall at the Christmas Market or Summer Fun Day.
You could help the school by shopping online through the easy fundraising scheme.
You could volunteer to help plan and organise an event.
If this sounds too much you could simply attend and support events by buying raffle tickets, donating cakes, books, toys and raffle prizes.  Our family discos are great fun and are a chance for families to come together and have a good time.
We organise fundraising and social events during the year including the Summer Fun Day, Christmas Market, Family Disco, Quiz and Bingo.
Any help with fundraising is very gratefully received, and any donations to Milestone are either used directly for a specific project or held in a separate account to be used to benefit the children by supporting activities, residential trips or buying resources.
Groups or individuals wishing to make a donation to school or to assist the Friends Association are cordially invited to contact school and are very welcome to arrange a visit to see the work we do.
We meet once every half term at school for about an hour on a weekday morning.
Friends Trustees and Committee Officers
 Ed Turnill – Secretary & Acting Treasurer
The Committee Officers are supported by a representative from each Department and parents and friends.
Contact Us
friends@milestone.sandmat.uk – 01452 874000
Constitution
Please take a look at our Constitution.