"Preparing for our future"
The Senior Department curriculum is set up to provide pupils with an outward facing curriculum to allow our pupils to engage with the community and begin to look forward to life after The Milestone School.  The amalgamation of Key Stages 3 and 4 allows us to promote a holistic approach to ensure individualised approaches towards learning outcome and progression to help pupils strive to meet their goals and aspirations. The Senior Department has Communication, PSHE and life skills at the core and aims to support pupils to achieve through experiential learning opportunities.
Underpinned all of this are the 4 strands of Preparation for Adulthood (PfA).

Employment

Independent Living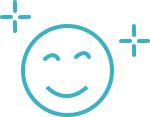 Good Health

Friends, Relationships and Community
Transition
Pupils move into the Senior Department from the Middle Department. Transitioning from the Senior Department involves moving from the school to an appropriate post 16 provision or into appropriate pathways of supported employment.
Pupils moving into the department do so via experiential days in Term 6.  Those transitioning from the school to college settings do so via planned progressive link days throughout years 10 and 11. Those transitioning towards more specialist placements complete structured transitional visits upon confirmation of placement by the local authority.
Curriculum and Extra Curricular Activities
Our mission statement as a department is "Using my skills to learn and prepare for my future" as we believe we have a vital role in ensuring our pupils are supported in building upon the skills and knowledge they have acquired in their Milestone School journey and applying them in their wider community. We have high aspirations about employment, independent living and community participation which underpins the intent of our curriculum. Together we will; continue to develop, foster positive attitudes and achieve success to "Remove Obstacles and Enable Access to Learning" and support transition from The Milestone School.
Please see the Senior Curriculum Page for further details.
Assemblies
Pupils in the Senior Department have 2 weekly assemblies: Monday morning follows a 'theme' linked to local, national and international themes as well as support to nurture and inform key social and emotional aspects of learning. Classes take turns to lead an assembly at least 3 times each academic year.  Friday afternoon is a celebration assembly where certificates and awards are given out. On occasions throughout the year whole school assemblies are held, these are opportunities to celebrate achievements and special occasions such as Red Nose Day and Children in Need. Assemblies provide opportunities for pupils to learn and socialise with pupils across the Department.
Assessment and Reporting to Parents
Teachers continually assess pupils' work and set appropriate individual targets. Where possible pupils are encouraged to help in setting their own targets. As part of EHCP meetings, annual outcomes for the pupils will be agreed by teachers in consultation with other involved professionals, parents and where appropriate the pupil.
Parents Evening
Three Parents' Evenings are held during the year at which teachers and parents can discuss how well pupils are getting on at school, look at curriculum reports and review targets. A 'Transition Evening' is held in the Summer Term at which parents can meet with the new staff their child will be working with in September.
Parents are welcome to contact staff at any time to discuss progress. Regular home – school contact is encouraged through a variety of means appropriate to each individual pupil.
EHCP meetings
Each pupil will have an EHCP meeting during the year. Where appropriate, pupils are encouraged to attend to talk about what helps them in school and talk about their outcomes for the next year.
Please do not hesitate to contact the school if you have any questions or would like any further information.